I've Been Featured
I actually love when other bloggers take the time to ask if they can use my pics, or feature one of my patterns.  It's nice to know, so if you ever feature one of my items, or use one of my pics, I'd love to give you credit.  Just let me know about it.  Sue, from  contacted me to let me know she was going to feature my Old Spanish Rose Hat Pattern in one of her posts. (CLICK HERE to see her post)  Stop by to visit her blog. I know she'd love to have you.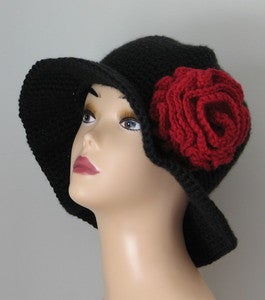 You can click the image to purchase the pattern.
She also, graciously awarded me with the Versatile Blogger Award (Thank you, Sue!)….which I have yet to forward to anyone. Hopefully soon….
---
---